20 - 25 FEB 2024

Changi Exhibition Centre, Singapore
Home
Optimism for recovery in aviation at Singapore Airshow 2022
Optimism for recovery in aviation at Singapore Airshow 2022
SHOW NEWS
| 18 FEBRUARY 2022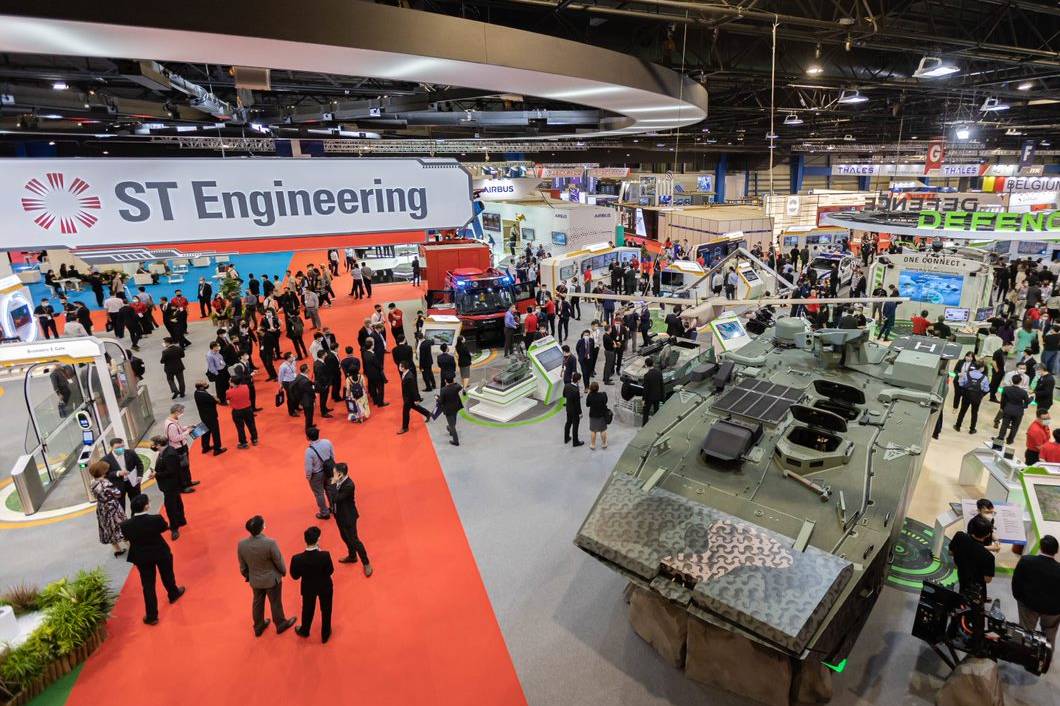 Singapore Airshow 2022 concluded on a high note with almost 80% of its key exhibitors indicating intent to return for the ninth edition from 20 – 25 February 2024, at the Changi Exhibition Centre. The past four days underscore the industry's optimism for recovery: Singapore Airlines firmed up an order for seven Airbus A350F freighter aircraft, with options for five more; and with Collins Aerospace for a long-term MRO agreement to support SIA's fleet of 55 Boeing 787 aircraft. Other aircraft orders included Etihad's seven Airbus A350F freighters, JetBlue's 30 additional Airbus A220-300, Australia's Microflite and HeliSpirit ordered up to a total 90 low-noise zero-emission eVTOLS from Eve UAM (an Embraer company), Western Global Airlines purchased two Boeing 777 freighters and AirAsia signed a non-binding MOU to lease a minimum of 100 VX3 eVTOL aircraft from Avolon.
Announcements in strategic partnerships included ST Engineering's consortium with Skyports and Sumitomo Corporation in a nine-month trial to provide unmanned aircraft for shore-to-ship parcel delivery; Civil Aviation Authority of Singapore's collaboration Changi Airport Group, Airbus and Linde to study the development of hydrogen supply and infrastructure for aviation; JTC and the Singapore Economic Development Board's Memorandums of Understanding with Skyports and Volocopter to transform the Seletar Aerospace Park into a future Advanced Air Mobility (AAM) hub to support the emerging AAM sector in Singapore.
Collaboration in sustainability was a key highlight when Singapore Airlines, Airbus, Rolls-Royce and Safran signed a Global Sustainable Aviation Fuel (SAF) Declaration to promote the acceleration of the development, production, and consumption of SAF as an important decarbonisation ramp up.
"Singapore Airshow continues to be Asia's most influential platform for top decision-makers in the global aerospace and defence ecosystem. We are thrilled that our exhibitors and visitors came together for conversations; and more importantly to collaborate," said Mr Leck Chet Lam, Managing Director, Experia, organiser of Singapore Airshow. "We are especially appreciative of returning exhibitors who demonstrated their commitment to the industry with their presence at Singapore Airshow 2022."
Close to 13,000 trade attendees from more than 39 countries or regions; representing more than 70% of the top 20 global aerospace companies congregated at Singapore Airshow 2022 to expand partnerships, networks and business opportunities across the world.