20 - 25 FEB 2024

Changi Exhibition Centre, Singapore
Home
Myanmar outed as customer for chinese-built FTC-2000G fighters
Myanmar outed as customer for chinese-built FTC-2000G fighters
INDUSTRY 360°
| 28 OCTOBER
2022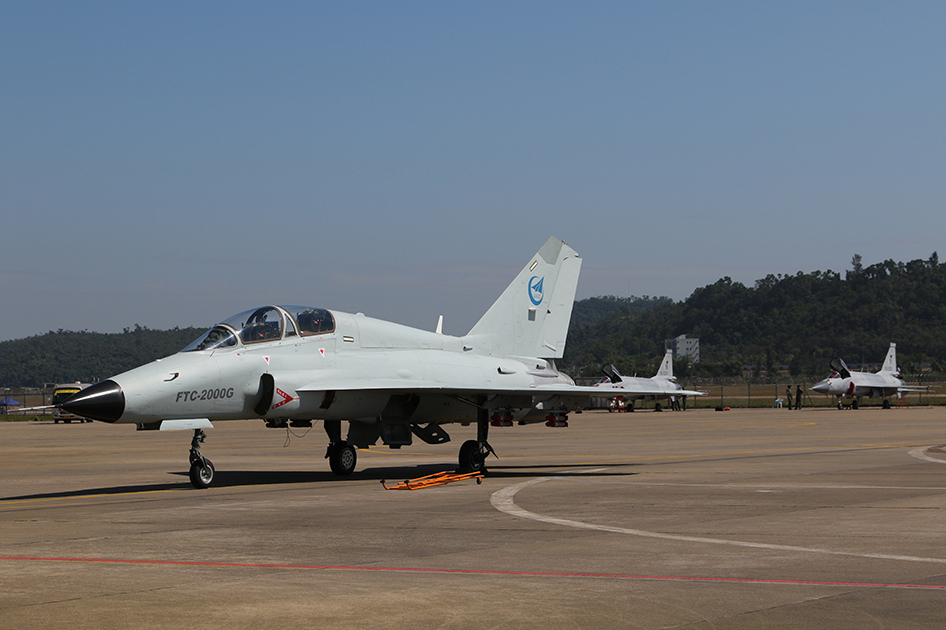 Gordon Arthur | GAIC debuted its FTC-2000G fighter at the Zhuhai Air Show in China in 2018.
It has emerged that Myanmar is highly likely to be the first export customer for the twin-seat FTC-2000G multirole fighter from Chinese company Guizhou Aviation Industry Corporation (GAIC).
GAIC revealed on its WeChat account in 2020 that it had won its firs
t FTC-2000G sale in late January of that year. At that time, it did not divulge the quantity of aircraft or the customer.
Back in 2020, many thought that Cambodia might have been the client, as GAIC only said the customer was an 'undisclosed Southeast Asian country'.
However, further light was shed when The Irrawaddy newspaper in Myanmar claimed in a story published on 18 October: 'The Myanmar Air Force has ordered several FTC-2000G midrange fighter jets from China…'
The logical conclusion is that Myanmar was in fact the maiden customer, since no other nation is known to have received the type in the interim.
The Irrawaddy revealed that around eight pilots (experienced on Chinese F-7, A-5 and K-8W platforms), eight technicians and two weapons officers travelled via Kunming in China in June this year to receive training on the FTC-2000G.
According to GAIC, the first batch of fighters was supposed to have been handed over in early 2021, with all aircraft to be delivered within two years after that. However, China's Draconian COVID rules forced a serious delay.
The same Myanmar newspaper claimed the deal was brokered through middleman company Gateways Hong Kong. This same outfit helps Myanmar buy spare parts for F-7 and A-5 aircraft.
It is expected that the FTC-2000G will replace antiquated F-7 and A-5 types in the Myanmar Air Force. The new aircraft, of indeterminate number, will likely be based at Namsang Air Base in Shan State.
The FTC-2000G is an upgraded export version of the JL-9 trainer used by the air force and navy of the People's Liberation Army.
Interestingly, the FTC-2000G is not dissimilar to the JF-17 fighter, of which Myanmar has bought 16 from China. However, Myanmar may opt to use the FTC-2000G as more of an advanced trainer.
The FTC-2000G's maiden flight occurred on 28 September 2018, although the standard FTC-2000/JL-9 has been around a lot longer than that.
By: Gordon Arthur / Christchurch
Article | Shephard Media