20 - 25 FEB 2024

Changi Exhibition Centre, Singapore
Home
Daily Memo: Taking 'revenge' out of recovery
27 Jul 2023
Daily Memo: Taking 'revenge' out of recovery
INDUSTRY 360°
| 25 APRIL 2023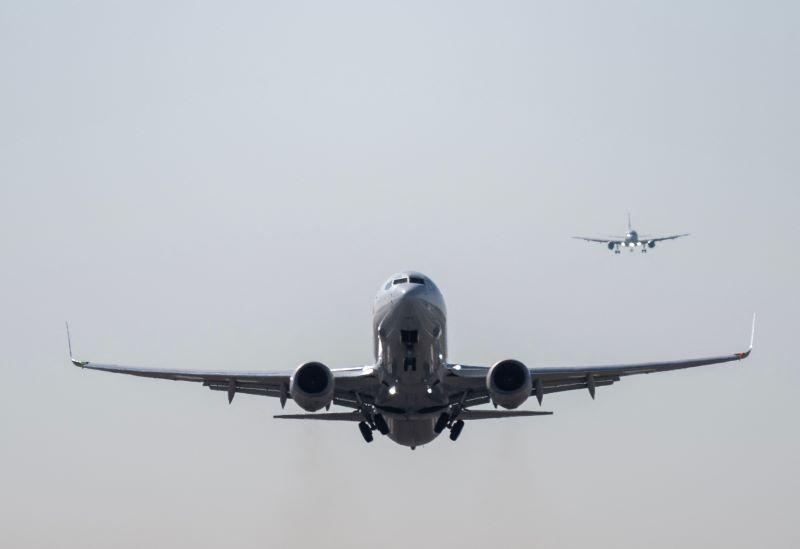 Photo credit: Andrew Caballero-Reynolds / AFP / Getty Images

Since late 2020, "revenge travel" has frequently been cited as a reason behind burgeoning demand.
While COVID-19 travel restrictions eased in 2022, feeding this appetite, other changes became more permanent. Employees sent home in March 2020 for a two-week experiment in virtual work found themselves in continued hybrid or virtual arrangements. Three years later, settled into more flexible routines, this "work from anywhere" crowd is perhaps becoming a third category of traveler, not completely business—but also not completely leisure.
Passenger demand growth is expected to continue in 2023, following a year of recovery on lifted restrictions. The projections align with remarks made by several U.S. airlines at recent investor events.
"Demand for air travel has never been stronger," particularly from white collar workers in big cities, United Airlines said Feb. 23 at the Barclays Industrials Select Conference. Despite "Zoom travel" and other virtual meetings, United VP of Corporate Development and Investor Relations Mike Leskinen described March bookings as being back to October 2022 levels.
With remote working situations leading to a greater propensity and flexibility for things like extended weekend trips, Leskinen called it "the new normal" rather than revenge travel, stating, "the travel pattern is changing because of these four-day weekends." In the first three weeks of February, business demand was at 97% of 2019 levels, he said, adding, "For leisure, that I think includes some of that business [travel], we're at 130%."
Delta Air Lines, which projects revenue growth in the 15-20% range for full-year 2023, expects to post a profit in the first quarter, which would be its fourth profitable quarter in a row. In mid-March, the airline recorded the 10 highest sales days in its history. With demand that CEO Ed Bastian characterized as "strong and getting stronger," he too pointed to a changed travel profile.
"As I tell many of my CEO friends across the industry and outside of the industry, I know where your employees are," Bastian said at the March 14 JP Morgan Industrials Conference. "They may not be in the office, but you can find them on my airplanes. And that's because of the new way of work, the new hybrid, the new mobility. And I don't think that's changing. I think that's going to be something that stays with us. Anything that enhances mobility, in my opinion, enhances our opportunity to succeed and grow."
The top executive at American Airlines also sees the shift as a good thing for business. In its last earnings call, the airline reported roughly 45% of its revenues were coming from blended trips.
"Travel is coming back differently, okay?" CEO Robert Isom said at the March 14 conference. "The day of the road warriors—I see some friends out here that used to take the Chicago to New York flight and go there, back, same day. That kind of traffic used to be almost 3% of American Airlines revenues, and now it's less than 1%."
Pointing to previously traditional peak days leading up to Thanksgiving and New Year's holidays now being more spread out, Isom said the trend was a good one, resulting in more asset utilization.
"You used to be able to say that Mondays and Sunday nights are big travel days and Thursdays and Fridays returning back were huge travel days," he added. "People are spreading those weekly peaks out. There's a mix between business and leisure traffic. We know that there's some aspect of the strength that we see in leisure that's really—has some tinge of business to it."
Some airlines have been more cautious in identifying a trend. Though Southwest EVP and Chief Commercial Officer Ryan Green noted modest increases in length of stay and number of trips touching a weekend, he characterized the pattern as strong leisure travel overall during the airline's most recent Investor Day. And ULCC Sun Country Airlines on its most recent earnings call acknowledged some uplift in off-peak periods but backed away from drawing a causal relationship. Sun Country CEO Jude Bricker partially attributed an off-peak percentage increase to value shoppers adjusting their schedules due to higher fares. "I don't know if that's really a permanent shift in behavior," he said.
Coming out of a moment in time that saw the world shut down, it remains to be seen what shifts could be permanent for the air travel industry. What is more certain is the industry's ability to adapt. And adapting it is, to a changed passenger—perhaps even a new category of traveler.
An "unquenchable thirst," is how Expedia Group CEO Peter Maxwell Kern describes stubbornly strong travel demand. Which he expects to persist, now evolved past revenge.
"We don't know what to chalk it up to other than I think we're past COVID revenge travel," Kern said at a Feb. 27 Deutsche Bank Media event. "And I think this is a more stubborn or more lasting human reaction to having been deprived of travel for so long, and having reprioritized the years of buying lots of stuff during COVID online and sitting in your house bored, to moving to getting more experiences into your life ... there seems to be, so far, an unquenchable thirst that we are very happy to participate in."
This article was first published in Aviation Week & Space Technology.
The views expressed are not necessarily shared by Aviation Week.
Stay current with Aviation Week Network's latest news, analysis and insights impacting the global aviation community.
Sign up for one or more of their sector-specific digests.