20 - 25 FEB 2024

Changi Exhibition Centre, Singapore
Home
China – the new realities
27 Jul 2023
China -the new realities
INDUSTRY 360°
|
27 June 2023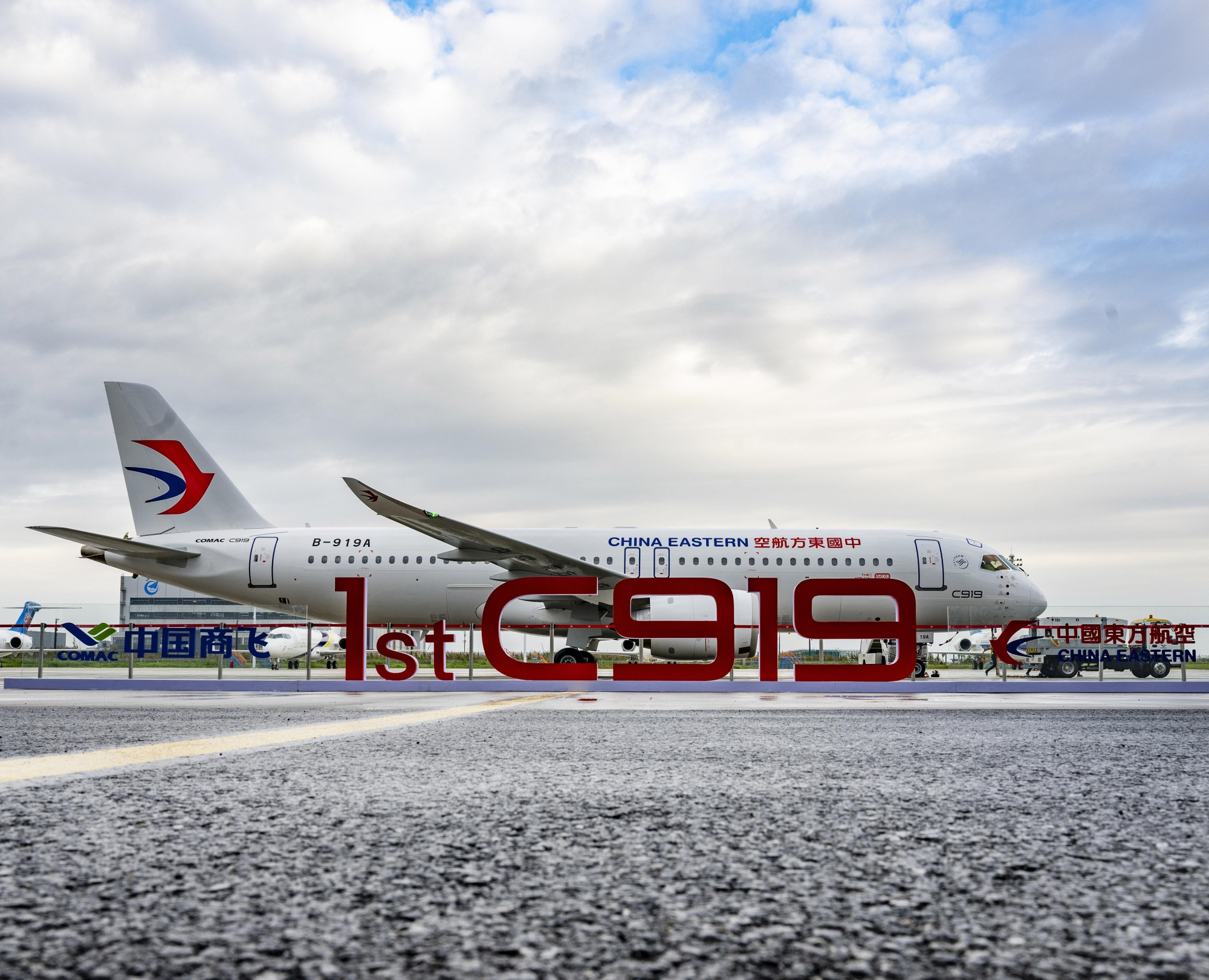 Photo credit: FlightGlobal
Not very long ago, China was the emerging powerhouse in global aerospace – and the promised land for Western airframers. Aided by Western technology and fast maturing domestic capabilities, platforms such as the Comac C919 looked certain to help the country smash the generation-old Airbus/Boeing duopoly in aircraft of over 100 seats.
Deep-pocketed Chinese businesses were snapping up big industry names, from Cirrus and Diamond in general aviation to suppliers such as Acro, Gardner Aerospace and Thompson Aero Seating. Meanwhile, Western airframers were throwing everything at its rapidly expanding airline market. China's population was approaching 1.5 billion and most had yet to catch the flying bug.
Then-UK finance minister George Osborne was typical of the Western politicians who were flocking to woo their Chinese counterparts in an effort to secure trade and investment agreements. "Britain should run towards China," he enthused during a high-profile visit to Shanghai in 2015. "We should be doing more business with China."
Since then, things have turned a lot less rosy. Beijing's zero-Covid policy which, lifted last year, means China's air travel market has only recently begun to recover. And although the delayed C919 has finally entered service in recent months, orders remain limited to domestic airlines. Whether the programme can make a genuine breakthrough beyond China's shores remains to be seen.
However, geopolitics has arguably been the biggest gamechanger over the past half-decade. China's aerial incursions against Taiwan, which Beijing regards as a renegade province, its activities in the South China Sea, and a crackdown on dissent in the former British colony of Hong Kong, have heightened tensions with the West.
While this has yet to directly impact commercial aerospace, Beijing must be concerned. The C919 depends heavily on Western intellectual property. CFM International supplies its engine and numerous other systems originate in Europe and North America. China, for now, simply does not have the ability to replace these with home-grown technologies if export policy tightens.
One sign that China may be tempering its global ambitions came at the recent Paris air show, where AVIC's stand was missing a model of the MA700 turboprop – the future of that programme remains uncertain after Ottawa refused an export licence for the Pratt & Whitney Canada PW150C engine that powers it.
Comac's flagship programme – beyond the C919 – is the CR929 widebody it has been developing with Russia. While Beijing has not outwardly condemned Moscow for the invasion of Ukraine, Western sanctions on exported components would make it very difficult for the partners to continue with the development, and there are hints that Comac might go it alone.
Tellingly, the widebody model Comac displayed at Paris was not labelled the CR929, but simply the "Comac widebody". However, this would be a challenge. Without, Russian big-jet expertise and little in the way of enthusiasm for the programme from Western engine and systems manufacturers, the Chinese giant will struggle to get such an ambitious project off the ground.
China's influence over the global economy – in everything from mobile phones to medical equipment and scarce metals – means outright trade barriers are out of the question. However, protectionism, rather than unbridled free trade, has been in fashion in the West since the election of President Trump in 2016. The Biden administration has continued the policy.
The world in the first half of the 2020s looks very different to a decade ago. Chinese aerospace investors are not as welcome in Europe and North America as they were. While not banning companies from transferring potentially sensitive aerospace components and technologies to Chinese companies, Western governments are certainly looking more warily at export agreements.
Those yearning for a return to the optimism and promises of open trade of 10 years ago are likely to have a very long wait.
By: FlightGlobal