20 - 25 FEB 2024

Changi Exhibition Centre, Singapore
Home
Orbital UAV signs engine deal with Singaporean company
Orbital UAV signs engine deal with Singaporean company
INDUSTRY 360°
| 29 JULY
2022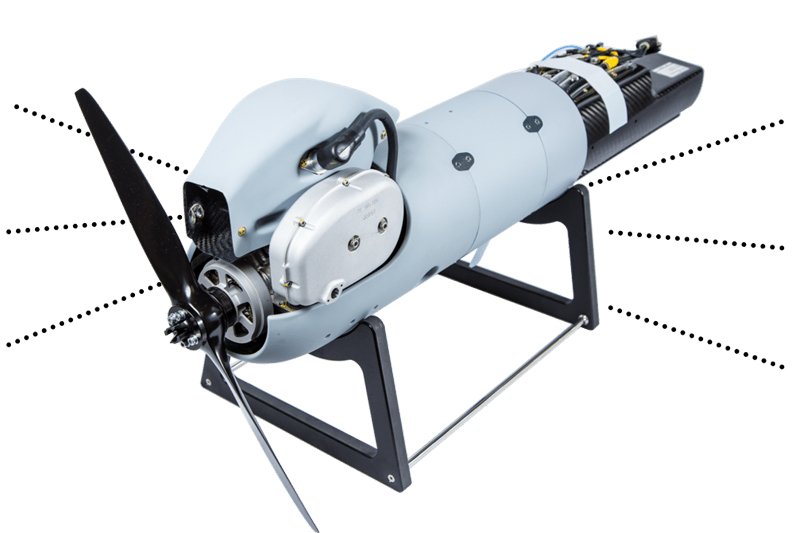 Orbital UAV
|
This image shows a generic UAV engine, a product already available from the Orbital UAV catalogue.
On 26 July, the Australian firm Orbital UAV signed a contract for UAV engine development with a 'major Singapore customer'.
The deal – described as a design and development, and verification and validation contract – was worth A$3.5 million ($2.44 million), and it paves the way towards production of a UAV engine.
Orbital UAV said in a press release, 'The second stage engineering contract follows the initial engine design, development and integration contract signed in 2020, and the successful delivery and acceptance of three prototype engine systems delivered across 2021.'
With this latest contract effective in July, the Perth-based company will produce a further three engines for the Singaporean UAV maker, these to be delivered in FY2023.
Todd Alder, CEO and MD of Orbital UAV, commented: 'We are delighted to move this significant programme into the next stage of development. With this contract, we now have a clearly defined pathway through to production, representing an opportunity for Orbital UAV to establish itself in a new geography with growth potential in the mid-term.'
Alder added: 'This contract demonstrates the material progress we have achieved with our prestigious Singapore customer and our broader customer diversification strategy. We look forward to delivering this phase of the programme over the next 12 months, and taking the next step towards production.'
Orbital UAV had signed an MoU and initial contract with the Singaporean customer in 2020, and that covered design, development and production of a multi-fuel UAV engine.
Given that its ASX filing on 19 March 2020 stated that the agreement was with 'one of Singapore's largest defence companies', it is presumably none other than ST Engineering.
The potential third phase of this programme will cover low-rate production of the engine. If the second phase is successfully delivered and accepted, such production could occur in FY2024.
ST Engineering is active in the UAV arena. For example, at Singapore Airshow 2020, it displayed the new Veloce 15 and Veloce 60 hybrid UAVs, which have a maximum take-off weight of 15-16kg and 50-70kg respectively.
At this point, it is unclear upon which type of UAV the Singaporean company intends to use the new Australian-designed engine.
By:
Gordon Arthur / Christchurch
Article | Shephard Media