20 - 25 FEB 2024

Changi Exhibition Centre, Singapore
Home
Japan to donate UH-1J helicopter to Philippine Army
Japan to donate UH-1J helicopters to Philippine Army
INDUSTRY 360°
| 27 DECEMBER
2022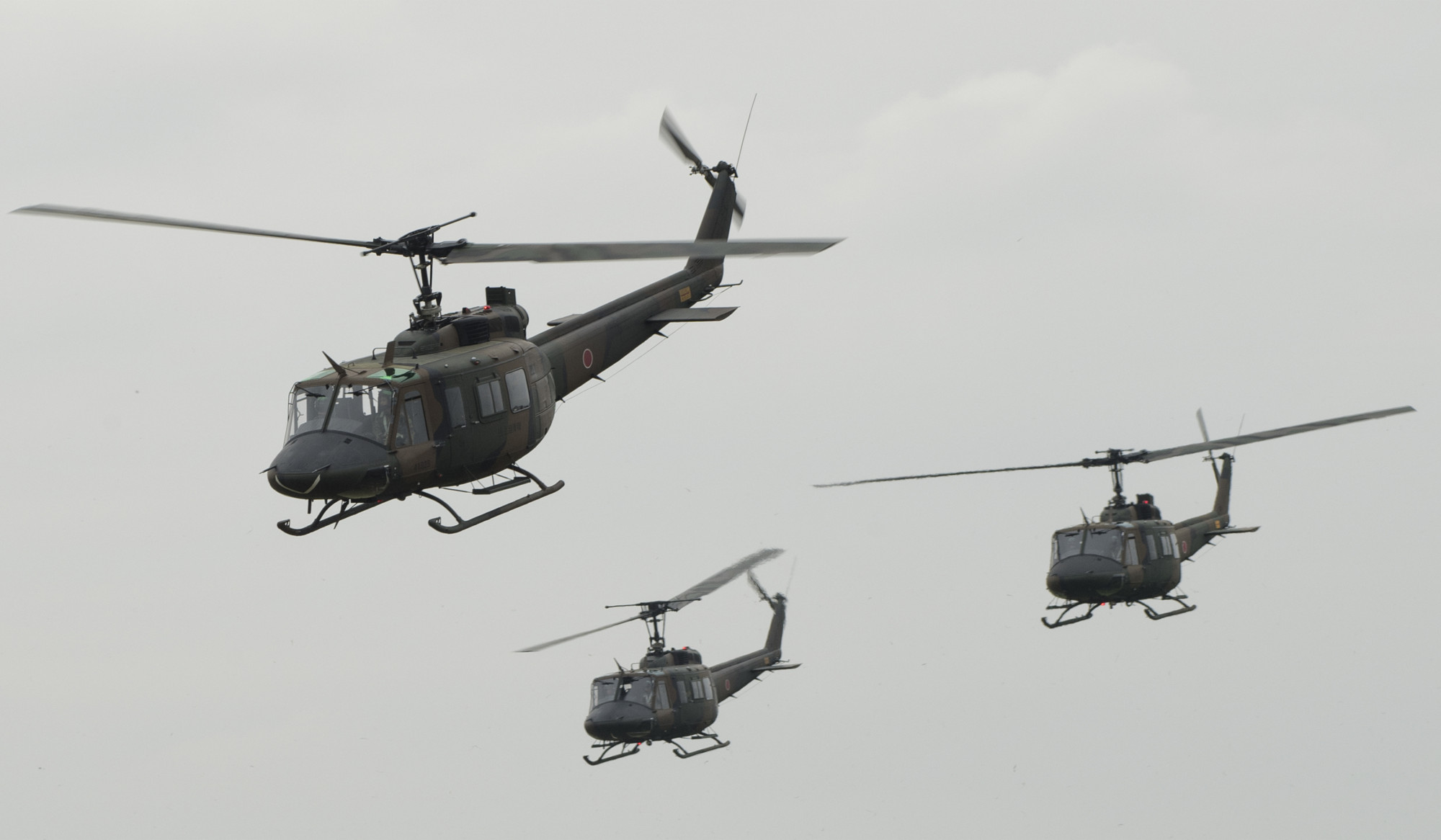 USAF | Japan will supply an unspecified number of UH-1js to the Philippines over the next two to three years.

The Japan Ground Self-Defense Force (JGSDF) will transfer an unspecified number of Fuji-Bell UH-1J utility helicopters to the Army Aviation Regiment of the Philippine Army (PA).
The regiment currently has only five or six aircraft in its inventory and is expected to receive the Japanese helicopters over the next two to three years.
PA spokesperson Col Xerxes Trinidad said in a 19 December statement that the transfer of aircraft will be made through a government grant.
The UH-1Js will strengthen the PA's capabilities to carry out humanitarian assistance and disaster relief work, medical evacuation, personnel and equipment transport and damage assessment.
The transfer of UH-1Js was announced on the 'side lines' of a bilateral meeting between Japan and the Philippines.
Trinidad said JGSDF and PA representatives discussed 'potential areas of military cooperation to include capability development, training and exercises, as well as defence materiel assistance'.
The Philippine Air Force (PAF) also has a requirement for search and rescue helicopters for use especially during natural disasters, having retired its own SAR UH-1 fleet. Options include additional Sikorsky S-70is.
No mention has yet been made of any potential transfers from Japan for PAF use, although in the past Tokyo has supplied UH-1 spare parts to the air force free of charge.
Japan is likely to have numerous surplus UH-1Js available, as it is in the process of replacing a fleet of around 120 of the aircraft with the new Bell 412-based UH-2.
The UH-1J is an improved Japanese version of the UH-1H built under licence by Fuji Heavy Industries for the JGSDF. It is powered by a single Kawasaki T53-K-703 turboshaft engine with 1,800hp.
The aircraft also features a vibration-reduction system, infrared countermeasures and a night-vision-goggle (NVG) compatible cockpit.
By: Norbert Neumann / London
Article | Shephard Media